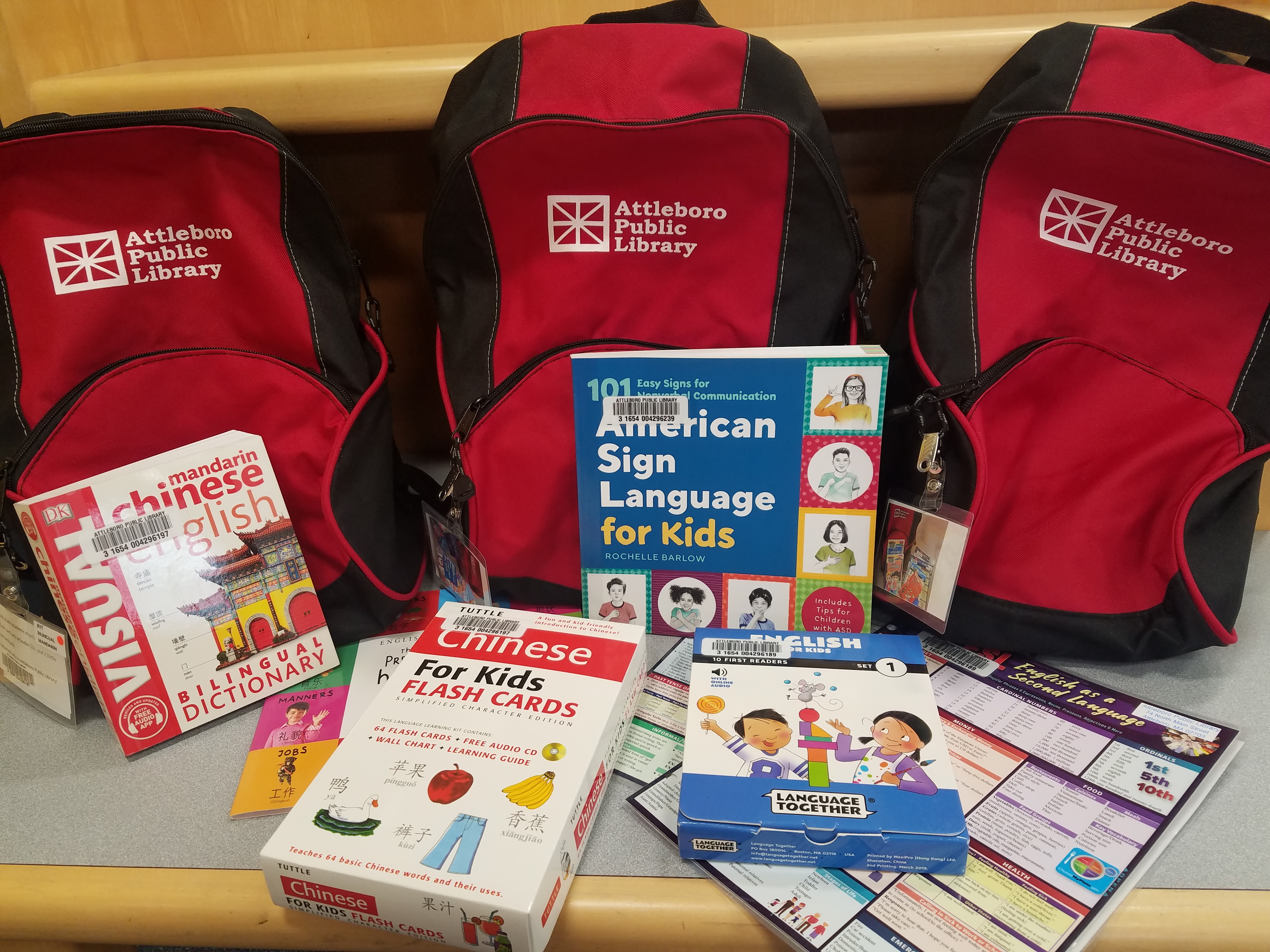 Have you tried a Bilingual Backpack? These backpacks come in 8 languages including American Sign Language, Vietnamese, Russian, Mandarin, English as a Second Language, Hindi, Arabic & Portuguese.
Materials within the backpack help to develop language literacy skills for both school-aged children and their parents and other family members. Each backpack is filled with four to six books along with other materials. The materials include:
DVDs
Flashcards
Dictionaries
Manipulatives
….And more
If you and/or your family are interested in learning a new language, check out a Bilingual Backpack! These handy backpacks are available for checkout to help you begin your language-learning journey. Watch for more languages coming soon!
These backpacks were made possible by funding from the Attleboro Cultural Council, a division of the Massachusetts Cultural Council.