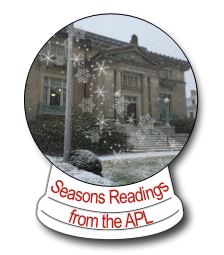 With the holidays almost here, the Attleboro Public Library will be closed on a few key dates. Even when the building is closed, of course, you can still visit us here on our website, where books, movies and more are available, for FREE, with your library card!
Monday 12/24/18: CLOSED
Tuesday 12/25/18: CLOSED
Monday 12/31/18: Closing at 4:30
Tuesday 1/1/19: CLOSED
We hope you are able to spend quality time with family and friends and look forward to seeing more of you in the new year!