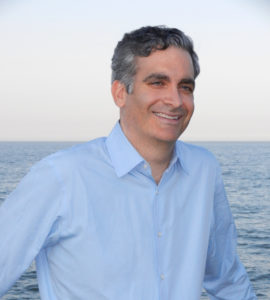 Attleboro has hosted many Big Read events since this year's title launch on September 8th, and it's not over yet! On Wednesday night, Neil Swidey, author of Trapped Under the Sea, this year's Big Read companion title, will give a presentation at Bristol Community College. This FREE event, located at 11 Field Road in Attleboro, is open to the public. Learn about the real-world implications of the Deer Island sewage-treatment tunnel project several miles underneath the Boston Harbor. Neil Swidey, staff writer at Boston Globe Magazine, will be at the Attleboro BCC campus this Wednesday to discuss the disaster and what it means for commercial diving overall. RSVP online to save yourself a seat!
Also coming up is the YMCA Fall Festival, Saturday, October 20, where copies of both Five Skies and Trapped Under the Sea will be available. We'll also be celebrating Massachusetts STEM Week, where the themes of science, technology, engineering and math present in the books will be showcased in the schools and organizations across the Commonwealth. The Library will be holding a drop-in STEAM Playground for kids in grades 1-8 on Tuesday, October 23.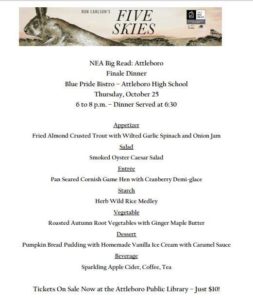 And then, the FINALE Dinner at the Attleboro High School, on October 25 from 6-8pm. This popular event is a delicious meal planned, prepared and served by AHS Culinary Arts students. This is a ticketed event, and tickets can be purchased at the library for $10. We hope to see you there!
More information on all events can be found on Attleboro's 1ABC Big Read website.