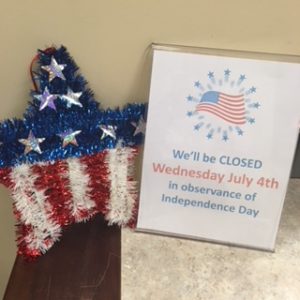 The Attleboro Public Library will be closed on Wednesday, July 4, in observance of Independence Day.
The City of Attleboro will host Independence Day celebrations on Tuesday, July 3rd at the Attleboro High School / Brennan Middle School complex.
The Recreation Department will be hosting Kidz 4th Fun on Wednesday, July 4th, at the Poncin-Hewitt Recreation Complex from 9am – 11:30am.
To learn more about the history behind Independence Day, and read tips on how to celebrate safely and responsibly, visit History.com.
Starting July 7, the Library's summer Saturday hours will be 8:30am-1:30pm.