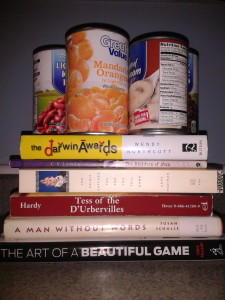 If you feel bad about turning in a book a few days late, here's a great way to ease your guilty conscience. In the months of November and December, Attleboro Public Library will once again be having its Food for Fines program.
The library will accept any amount of canned or boxed non-perishable food items in place of payment for library overdue fines. All donations will be given to an area organization that provides food for the hungry. A different organization receives the donations each week.
If you wish to participate, please bring your donations to the library circulation desk. This program only applies to overdue fines, and cannot be used to wipe out bills for lost or damaged library items.
For more information call the library at (508) 222-0157.