Be a "Friend"
Founded in 1983, the Friends of the Attleboro Public Library is a community organization dedicated to supporting and fundraising for the Attleboro Public Library.
Friends are those residents who regard the library as a vital information and cultural center and a major educational institution. Through a program of volunteer, promotional and fundraising activities, the Friends support and promote the Attleboro Public Library and finance purchases not covered by government funds.
The Friends is a 501(c)(3) not-for-profit organization and donations are tax deductible.
You can support the Friends of the Attleboro Public Library by becoming a friend yourself, or by making a donation of money or materials. The Friends meet on the first Wednesday of every month in the library's trustee room.
Contact the Friends of the Attleboro Public library at friendsoftheapl@gmail.com.
| | |
| --- | --- |
| Membership | Cost |
| Individual | $10 |
| Senior | $6 |
| Family | $15 |
| Patron | $100 |
| Lifetime | $200 |
| Club, Association, or Business | $50 |
Applications for membership are available at the Attleboro Public Library. Memberships are renewable in May of each year. Membership dues are tax deductible. Checks should be made payable to the Friends of Attleboro Public Library.
There is also a Junior Friends chapter of the Friends of the Attleboro Public Library.
The Junior Friends is a group of student volunteers promoting the Attleboro Library by assisting with programs, creating decorations and keeping the community aware of the Library's offerings. Students are welcome to join this spirited group of Library supporters as we find new ways to make the Library a vibrant part of our community! Junior Friends do not pay dues.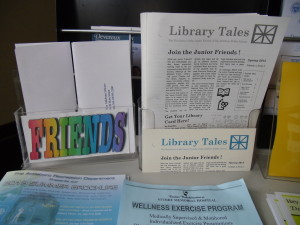 For more information about the Junior Friends, please contact Mrs. Rhilinger  or read their newsletter "Library Tales".