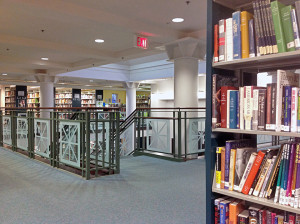 The Library building is beautiful and often entices individuals to want to take pictures on our premises.  The current procedures we adhere to are the following:
The Press has the right to take pictures in the building.

Please request to see identification to confirm that they are with an actual press organization.

Also request that they not take pictures of minors without permission from the legal guardian of such minor(s).

Inform the person in charge that they are in the building, have shown the id, and have been told of the need to gain permission from legal guardians.

Staff will be informed that the press is in the building.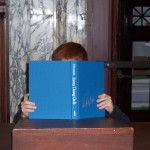 Individuals (not members of the press) who wish to take pictures in the building need to have permission from the person in charge.

The person in charge will ask about the intended purpose of the picture taking.

The person in charge will request that they refrain from taking pictures of individuals.

The person in charge will alert the individual that it is their responsibility to be cognizant of copyright issues if they are planning to take pictures of materials that are copyrighted.

If it is their intent to take individual pictures, they must have permission from adults to take their picture and from the legal guardian of minors to take their picture.

The person in charge will alert staff to their presence in the building so that staff can keep their "third" eye on what is going on.  If staff feels that any abuse of this permission is taking place, or hears complaints from patrons as to the picture taking, the person in charge will be notified.
At this time, we do not allow non-press or non-library videography in the building.

The Library has a permission form for taking pictures of individuals in the building to be used for Library purposes.
1/2013