Do you LOVE your Library? Now's your chance to tell us why! During the month of February we'll be collecting your love notes to pass on to our state legislators.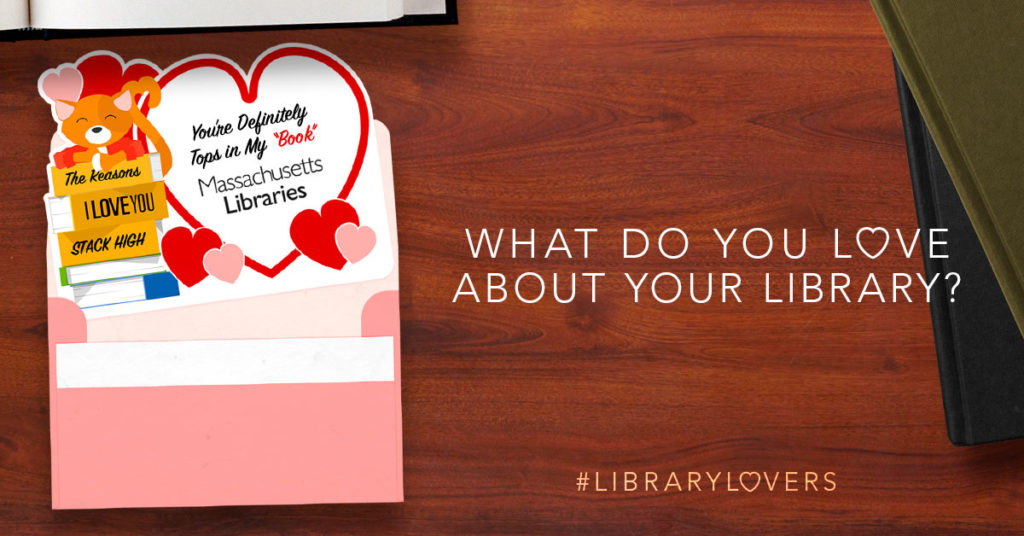 What is it that you love most about the library? The collections? The events? The staff? In a time when we have to make the most of the resources we have, it's important to hear from the people we serve. What's most important to you, that keeps you coming back? Visit the Library and write out a Valentine to go in our Valentine collection boxes, or simply submit one through this link.
At the end of the month, your valentines will be sent to the Massachusetts Board of Library Commissioners, who then forward them to our state legislators. This is a simple, easy, way to let local government know how much the library means to you!