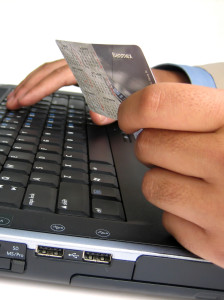 The Attleboro Public Library is pleased to announce that you can now pay your library fines using your credit or debit card.
We know that you don't always carry cash with you when you come to the library. Or maybe you do, but you'd just rather pay your library bills from the comfort and privacy of your own home.
The Attleboro Public Library is joining with Comprise SmartPAY to offer a convenient solution that lets you pay your fines and fees as well as make donations to the library.
Comprise SmartPAY is an online payment solution that links with the library's existing system so payments are automatically posted to your account.  You can use your credit or debit card to pay fines and fees or to make a donation- all through the library's website at any time, day or night.  With SmartPAY, those payments will be posted in real time to your account.
You will need your library card and PIN number to log in to SmartPay from the library webpage and retrieve details of your library account. You will be able to see your balance, select items to pay, and securely charge your credit card. SmartPay requires a minimum $1 payment which can consist of multiple fines. There is a $.25 credit card processing fee (per transaction, not per individual fine paid).
Because not every library in the SAILS network is already offering this service, there may be bills on your library account that are not eligible for online payment. These charges can always be paid at the circulation desk of the Attleboro Public Library.
Ready to give it a try? Click on the Pay Online logo on the right hand side of our website, or go directly to the payment page now.